Another day of exhaustion in Austin. Even though we went to bed early, but we still woke up very late.
I didn't want it to happen. I wanted to go through my favorite Austin earlier than 12 PM.
The thing I felt sad was that I couldn't get to see the early morning view in Austin. No matter how crowded the city is, I do not mind. I still want to see how the Austinists spend their morning ruetines in such a beautiful city.
We woke up around noon and we invited Stephanie and Mag to go with us for lunch at a special place, Thai Spice.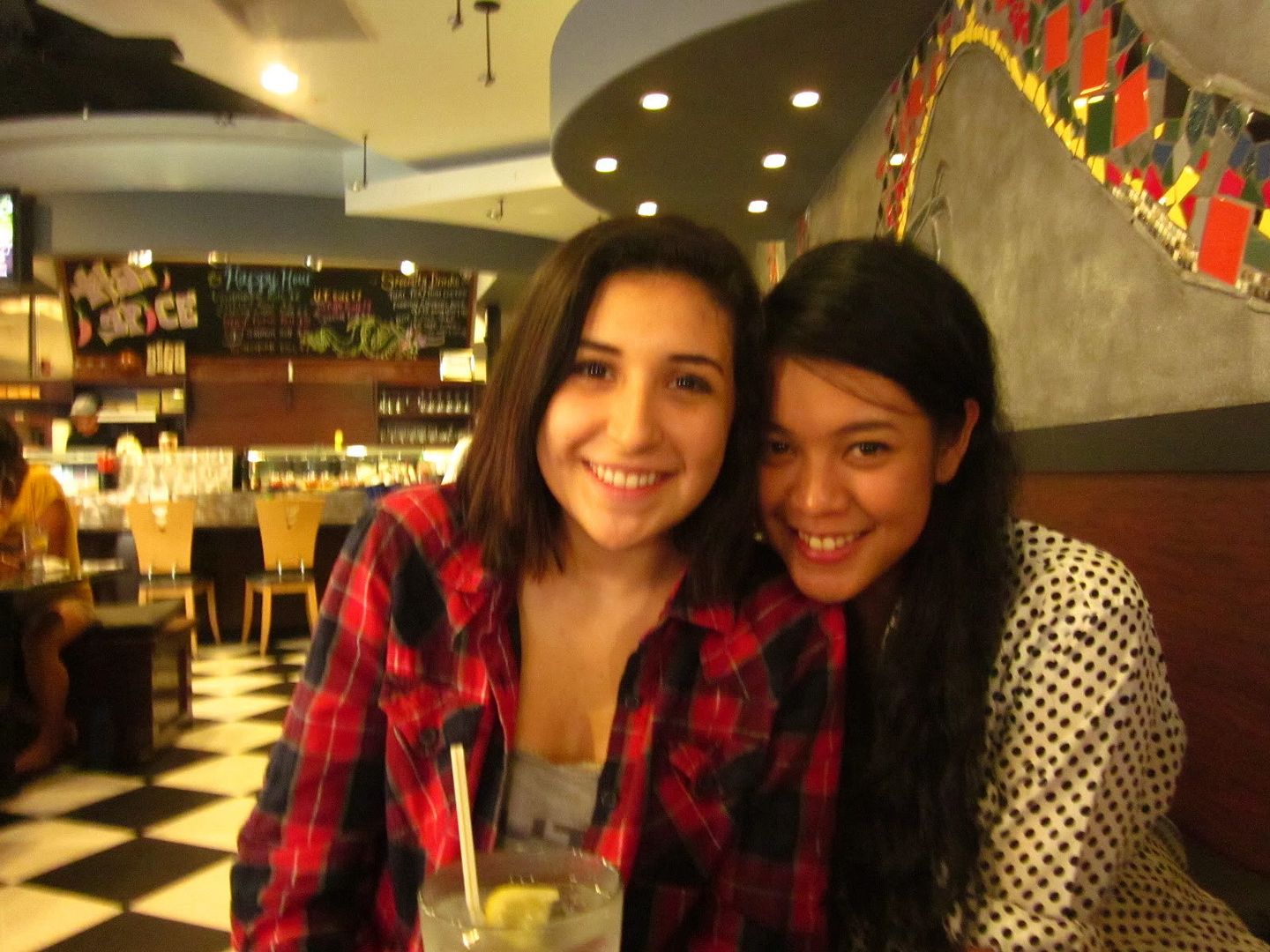 M A P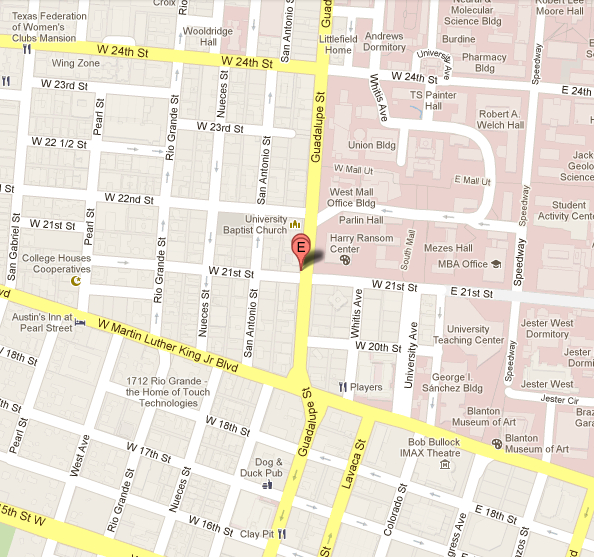 Thai Spice
2100 Guadalupe Street, Austin, TX
Perhaps the sushi we had for dinner and big healthy breakfast the other day was not Asian enough for me, so I desired to have more Asian food. And the name Thai Spice sounds pretty seductive for me to go in and see how spicy this place can do. Maybe they can spice my life up and refreshen me from the exhaustion.
I ordered a lot, Larb, Green curry fried rice, miso soup, and some sushi.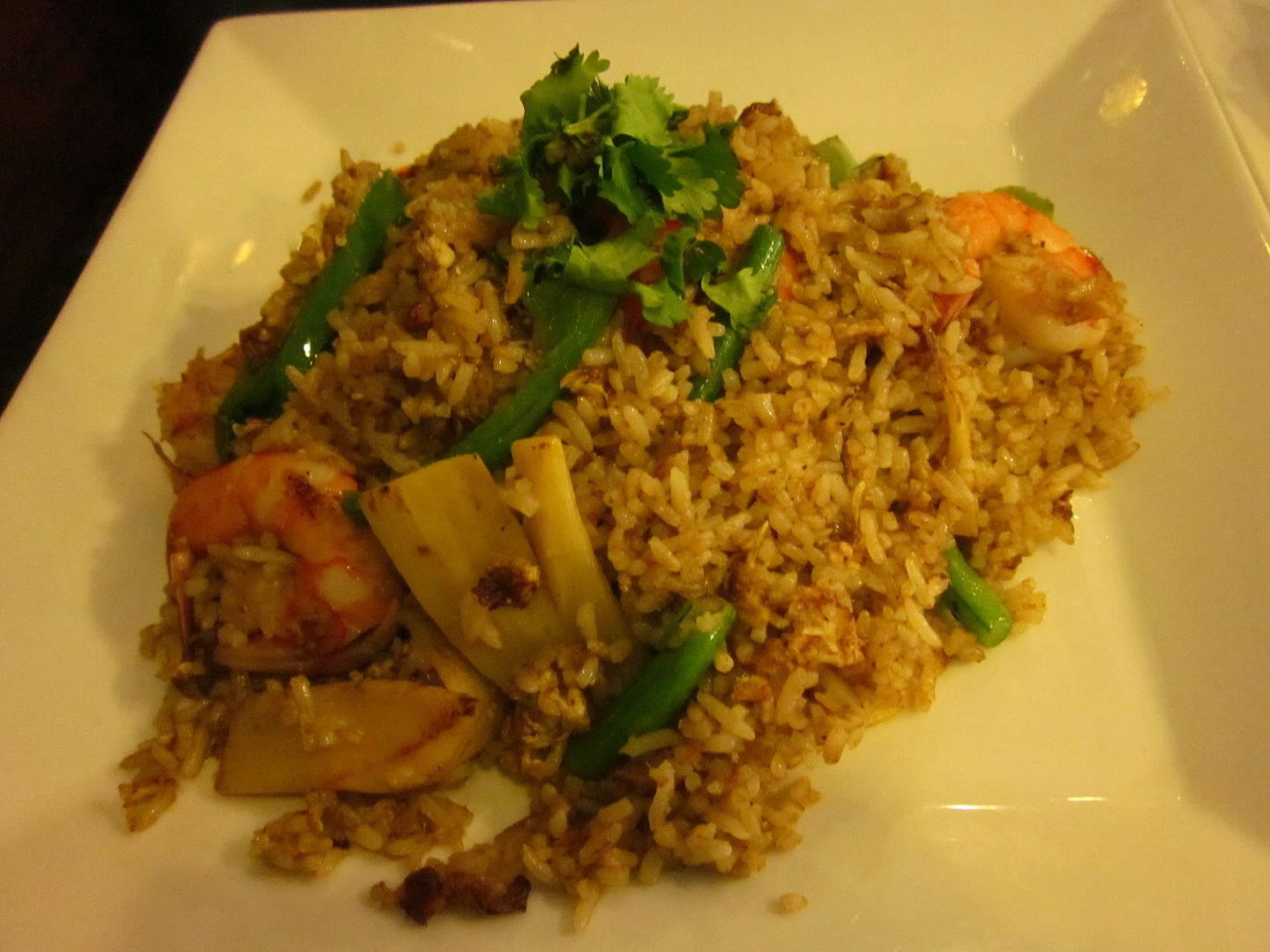 Larb and the fried rice was the hightlight! It was perfectly delicious. Nothing is different from real Thai food in Thailand. Oh, how I love you, Austin.
This place is very very great. Nice atmostphere, very close to UT, the price is not very expensive. Over all, I had a very precious time there.
Give 'em 10 stars!

★★★★★★★★★★
Later on at night, Lorena had time to hang out with Kelly and me again. We went to a very very very very nice coffee place called Mozart's. It's by the river so the atmostphere was naturally beautiful. I ordered vanilla latte as usual.
Good coffee, good friends, good place, and good talk.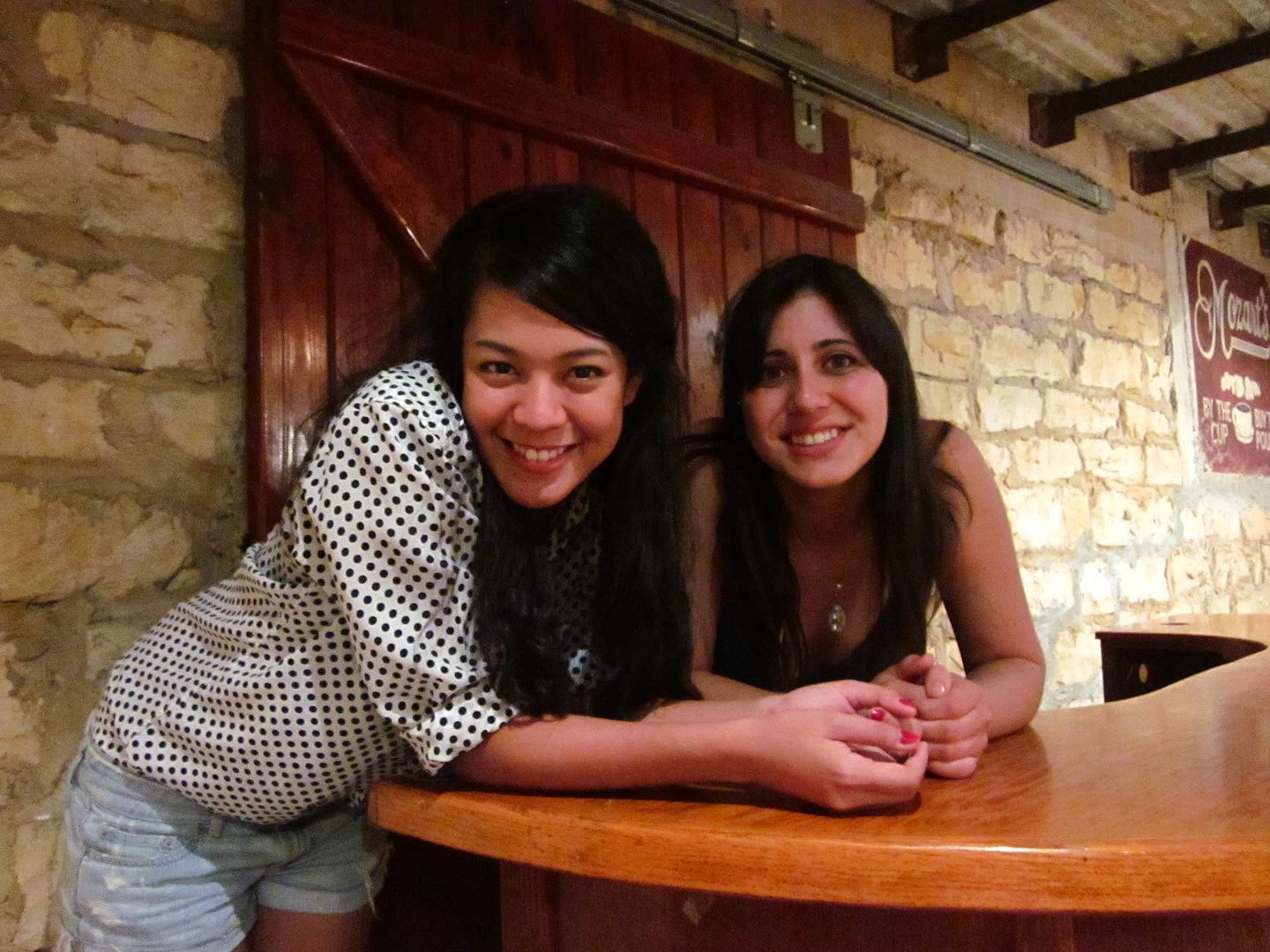 M A P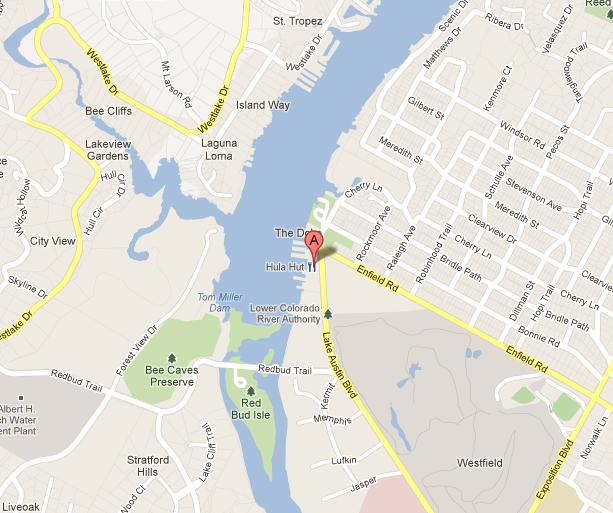 Mozart's Coffee Roasters
3825 Lake Austin Boulevard, Austin, TX
After the coffee time, Kelly drove Lorena home, and along the way we went, we took a fun photograph at a famous wall of Austin.
HI, HOW ARE YOU?
"One of my most favorite street art/graffiti walls in Austin is singer/song-writer/artist, Daniel Johnson's "Hi, how are you" frog on 21st and Guadalupe. Johnson was commissioned to paint the mural in 1993 by Sound Exchange (a bad ass record store that stood, in past life, on the famous Austin corner). When ownership of the building changed, the mural ALMOST met a white washed demise, but thankfully, a University of Texas student was able to convince the owners to spare it's life, securing the mural's place in Austin's history… which allows me to say… "I'm fine… thanks for asking.""
And while we were posing for our photograph by the street, there was a guy rapidly riding his bicycle passing us greeting, "Hi, how are you?" with a smile of friendship.
Hm, how nice Austinists are...